At Continental Contractors, we are celebrating Women in Construction Week by highlighting our own specialty: hospitality construction. Those of us fortunate enough to live in this arena know that we are surrounded by some of the hardest working, energetic, collaborative people every single day. Whether we are coordinating schedules with hotel property management, learning about the owner's vision for a luxury guestroom, or problem solving on a lobby renovation with subcontractors, we are all ultimately pushing toward the same goal: a successful transformation that will bring the hotel guest a peaceful night's sleep in a beautifully designed room while away from home.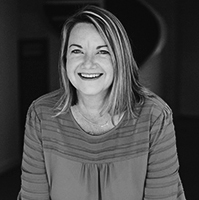 I have found hotel construction to be made up of some of the most collaborative and hardworking individuals one could hope to meet. I love the people, creativity, and dedication to a project at all stages. It is not what some would consider to be a "traditional" career path for women, but for many who find themselves here, it becomes a long and fulfilling career. We asked three other women in hospitality construction to share why they have continued to pursue this career path, and what excites them most about recent changes in the construction industry.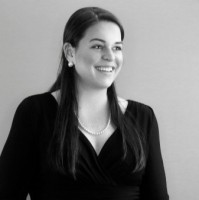 Shannon Seay, Senior Project Manager for H-CPM
It's the people that keep me in construction, especially within the hospitality sector. I've been fortunate to work alongside genuine, kind, passionate people who sincerely love the work they do. Being around passion is contagious and exciting. Excellent design and execution are derived from that kind of passion, and I am thrilled to be a part of it.
Construction technology is advancing faster than anyone can keep up, and I love it.
Construction technology is advancing faster than anyone can keep up, and I love it. It is changing the field more than any material advances I have seen. But just as exciting are the attitude shifts we've observed in a (mostly) post-pandemic world. From executive management to crew laborers, people seem excited and grateful to work, while also prioritizing the fabled work-life balance. There seems to be a greater respect for personal boundaries and priorities. The sense of purpose and accomplishment that accompanies each project is now juxtaposed with a desire to pursue holistic health. It's a welcome industry shift, and I'm excited to explore new ways to achieve "success" under a new definition. I wholeheartedly believe that phenomenal designs can be built without unnecessary stress, 20-hour workdays, and endless emails. Through a combination of changes in tech and attitude, it is clear that the industry is focused on working smarter.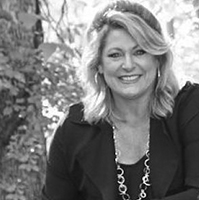 Suzanne Saunders, Vice President Design and Construction, Hospitality Ventures Management Group
I love what I do and am doing what I was meant to do. I love solving problems and taking a piece of dirt and building a hotel on it, or taking an old, dated hotel and renovating it to something spectacular. The process that gets you that beautiful end result is what drives me. I cannot imagine myself doing anything other than construction.
The most exciting change in construction for me is seeing more women in leadership.
The most exciting change in construction for me is seeing more women in leadership. That is definitely different than when I started in this business. Additionally, the impact we are seeing from the use of technologies such as 360-degree cameras, augmented reality, and drones cannot be overstated. These are game changers. We can virtually see construction status and perform model room reviews from anywhere in the world.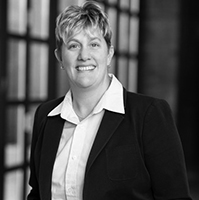 Vanessa Stanley, Vice President of New Builds+Transitions, PM Hotel Group
I would never have dreamed in a million years that I would be a VP of New Builds and Transitions. I got into hospitality on a whim out of college and just "grew up" in the operations world in hotels over the course of 25 years or so. One day, my boss came to me and dangled a carrot in front of me and told me he had a role for me that would allow me to work with a variety of different groups such as contractors, developers, owners, brands, tradesmen and women, architects, and designers building new hotels. I literally could not have bolted out of my former role faster and am not looking back. This unique world that I am in between hotel management and construction is amazing, challenging, and so rewarding. There are just so many talented people working side by side doing a million different things at the same time with a single common goal. It still blows my mind!
This unique world that I am in between hotel management and construction is amazing, challenging, and so rewarding.
I think the most noticeable change over the course of my career has been technology advancement and the need to be a step ahead on any and all builds in order to be "the latest and greatest" when the project is complete. We have to stay current with the times and really understand the hotel guests' needs. Travelers are looking for unique experiences in great neighborhoods with good food and super friendly people. They also want ease of use for everything, (mobile key for check in, apps to order room service, phones to be used as remotes in rooms, and great sustainable products.) My answer to this question would have been very different a few years ago, but the pandemic really has changed everything. There is more of a focus on our associates and what makes them want to work for us. We have to re-set expectations on time, flexibility, benefits, and employee engagement in order to ensure we are continuing to keep people excited. Now, it really is more about the work-life balance, and this change really excites me!
At Continental, we are honored to get to work alongside so many insightful and industrious people. We, too, have seen incredible changes in construction technologies, shifts in attitudes, and increases in the number of females in leadership roles within the industry. And yet, in that entire industry, only about 11% are women. Join us as we celebrate this week that honors the contributions of women in construction. Let's tell the smart, motivated women around us what a great place hospitality construction is to be, and then genuinely welcome, challenge, and mentor them when they arrive. Let's  listen to their ideas, welcome their collaboration, and provide the runway needed to launch their careers. Let's keep building this community, together.
— Renee Bagshaw, Chief Operating Officer