On January 1st of this year, Continental Contractors had a lot to celebrate. Sixteen years after our initial move into the Annapolis City Marina complex, our headquarters have moved to an adjacent building, into over 8,500 SF of bright, modern offices. Our team is cohesively together again in Annapolis.

Six years ago we had outgrown our original space and had been located in two different buildings since that time. What was technically a short walk between two buildings felt like a mile; our teams were separated and we were bursting at the seams at both locations. We knew we had to get everyone together again in Annapolis under one roof, but weren't willing to trade the waterfront views, covered parking, and Eastport neighborhood we all loved.
Our patience finally paid off when some long-coveted space opened up at the beginning of the year, and we wasted no time in packing up and settling in.
Gems from the archives
We found some gems from the archives as we were cleaning out the old space; the original business plan is written up by Owner and CEO Pete Welch in 2003, the first check we ever received, and pictures of our now nearly grown children, playing in moving boxes from the initial move in 16 years ago. We spent hours packing up contracts (from the days of paper) and re-living a decade and a half of memories – birthdays and farewells, engagements and promotions. Some of us "grew up" here, and we found ourselves a little misty-eyed at the thought of all we have accomplished (and survived) together through the years. 
We said goodbye to Suite 410, but we didn't go far. We kept our views and parking, and we can still hear the children at Eastport Elementary when the bell rings for recess. 
Our CCI Headquarters now includes two kitchens, three meeting rooms, 12 enclosed offices, and 22 semi-private workstations, many with custom stand up desks. We have a dedicated private nursing/pumping room for new moms, and an enormous 22-foot library table for company-wide stand up meetings or sprawling plan reviews. The design is bright and airy, with skylights and clean lines, and we can stretch out and breathe in our own spaces.
And most importantly, we are all together again in Annapolis.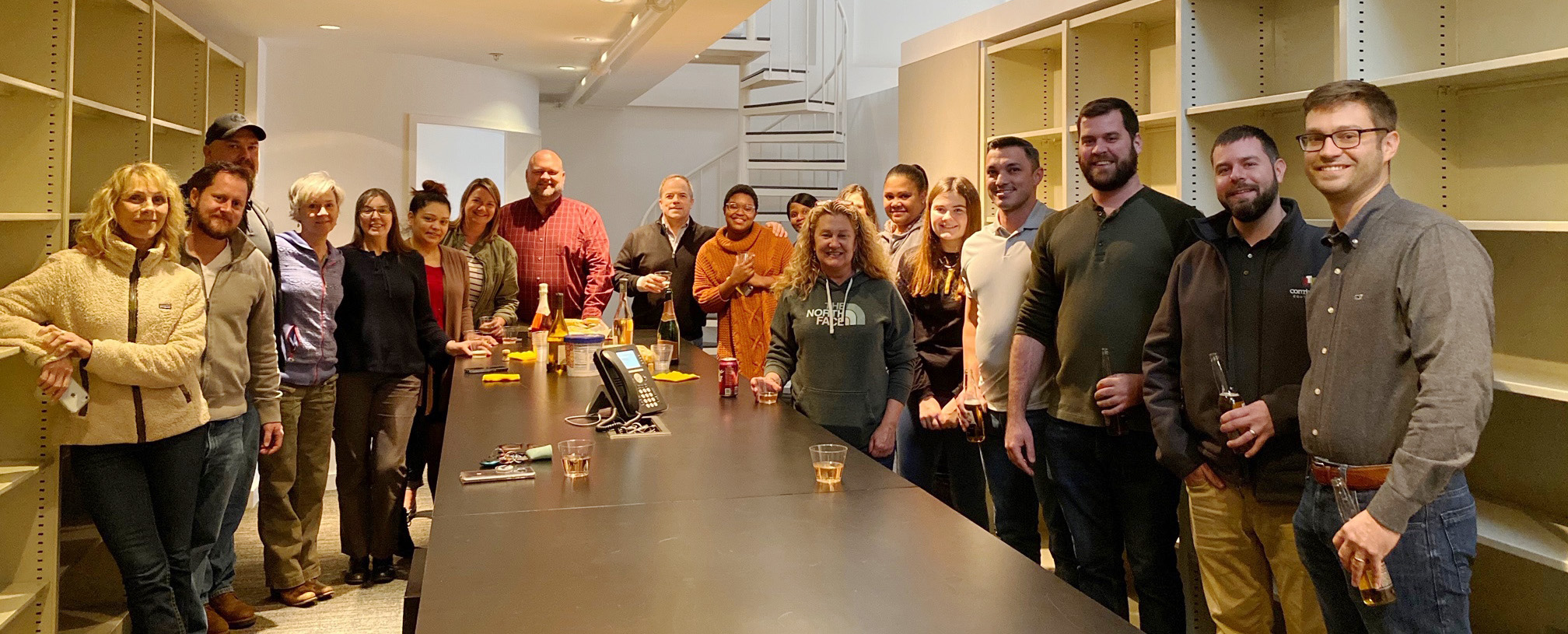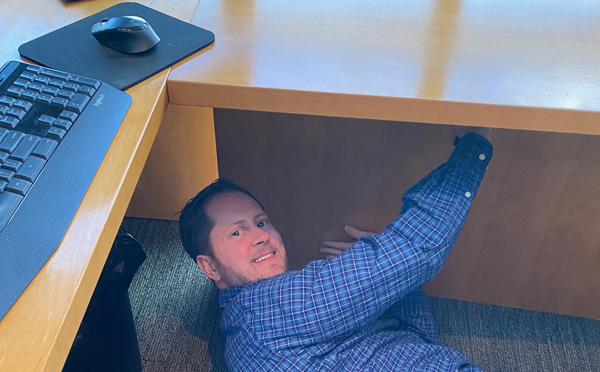 Jerome Zadera on moving day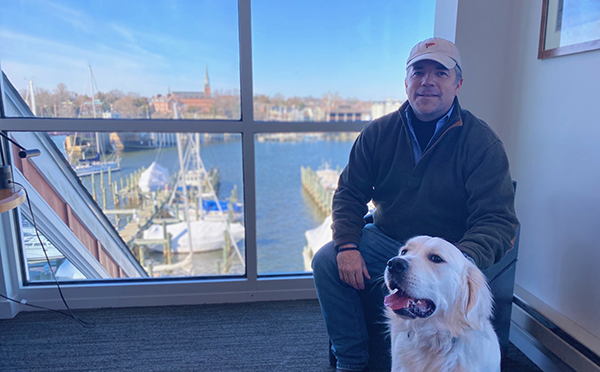 Pete Welch with Sailor, in his new office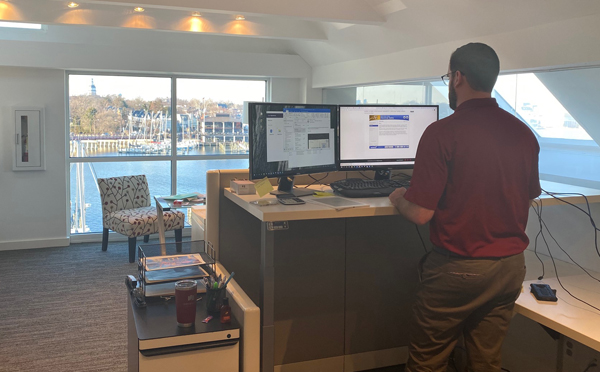 Eddie Von Schrader at a stand-up desk.