The last 20 months have been like no other in our collective memory. While challenging for our industry, our country, and the world, this period of time afforded us an opportunity to count our blessings, reevaluate our structure and teams, plan strategically and reinforce that foundation for continued growth. We made difficult decisions and we all learned to adapt. As we approach 2022, we're encouraged and incredibly optimistic to see a continued demand for hotel renovation services. Our company, and our entire team of vendors, suppliers, contractors, and consultants are ready for the challenges and the opportunities ahead.
When I started the company in 2003, my vision was to grow steadily and consistently. To do the right thing. To treat clients and operators, team members, subcontractors, and vendors with respect and honesty. To have humility and uphold integrity. Those fundamental values have never left us and are truer now more than ever. Our goal is to continue to provide the best value possible to every stakeholder and to grow and develop regardless of the economic downturns and other hardships. After 30 years in our industry (this will mark my fourth downturn and recovery cycle), we have always come out stronger — but we never do it alone. I believe that maybe without realizing it, the following individuals on our executive team have spent their entire careers training for this exact moment.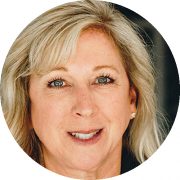 Robyn Sippel, our Chief Financial Officer, has been with us since the beginning. Continental's first hire, she's watched us grow from a company of three people to a national firm with three offices, coast-to-coast hotel renovation contracts and projects, and a team of more than 70 people and 671 projects to date. Robyn oversees the budget and financial strategies for us. With steady growth and very close to 1 billion dollars of total revenue to date she has built an incredible team of accounting professionals that are striving for perfection and accuracy every day.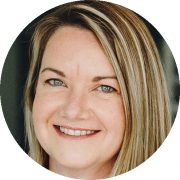 Renee Bagshaw is our Chief Operating Officer. She is a "big picture" strategic planner with a passion for innovation, and an agent for change within the company. She joined Continental Contractors in its infancy and has helped guide and grow the CCI team by focusing on organizational development, responsible growth, and adhering to the company's deep-seated values of humility, integrity, and respect. She oversees all of the day-to-day operations as well as marketing and business development, IT infrastructure, contract negotiation, licensing and compliance, and more. Renee brings consistency, processes, and continuity to Continental and works to bring to reality ideas that we only dreamed about in years past.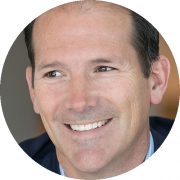 As Senior Vice President, Danny Welch runs our West Coast office. Whether it's interacting with our diverse staff in the office and the field or helping create the next step of growth for the company, Danny is proud to be one of the team. He believes that one's title means very little. For Danny, how a person works with others toward a greater goal says a lot more about them than their title does. He has grown our West Coast operations into a very significant business unit on its own and continues to find ways to provide value to all  stakeholders. He started in the field, lived the projects, transitioned to project management to become the leader he is today.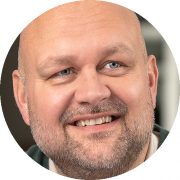 Aaron DenHerder, our Vice President of Construction, sees his role as organizer, coordinating all partners of a project – owners, designers, hotel operators, superintendents, and subcontractors – to ensure success. His strength lies in budgeting, right-scoping projects for each client's priorities and creating cohesive project teams. He works hand-in-hand with the project management team,providing them the support they need and keeping projects on track. His ability to manage an extremely intense and ever changing bidding and pre-construction schedule has been central to our success.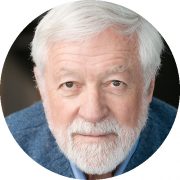 Finally, Mike Welch is our Director of Human Resources. A friend to all, Mike does everything he can to make sure each employee is fulfilled, supported and having fun. He assists employees in taking full advantage of the company's benefits, culture and career opportunities. As a US Navy combat veteran who has "been there, seen that" and did everything in between, it has been a gift to have him by our side through this time. His ability to see all sides, evaluate any situation calmly and make the really tough calls has been an incredible asset to our entire team. Mike embodies our "leave your ego at the door" mentality and is incredibly focused on making us a better organization.
With this team at the helm, Continental is poised for continued success. We are grateful to all of our hard-working team members, from those in the field to those in the office and everyone in between. We are also happy to have brought on three team members from the field into our project management team:  Jorge Restrepo, Nestor Orellana, and Kristi Keenan, and to have hired three new assistant project managers: Trevor Franklin, Samantha Adams, and Kim Damewood, within the last six months.
— Pete Welch, President + CEO